Life means change: Give your household an update!
Look forward to your Home Connect with a new look, additional features and more content to make your everyday life easier! Your household keeps up with the times? Great. That's why we're constantly working on improving your app - always in line with the innovations of your devices. You have your devices in your hand, check them on the go and determine what they do by touch.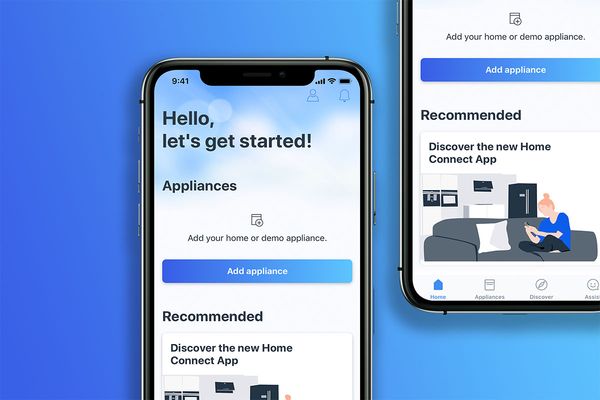 Home
Your home screen is yours only! Get everything you regularly need here, throw out what you don't want. The dashboard is personalized to you and provides you with notifications and recommendations that are important to you. And when the stove is still on, you see it immediately and turn it off in seconds. Chore done, keep relaxing!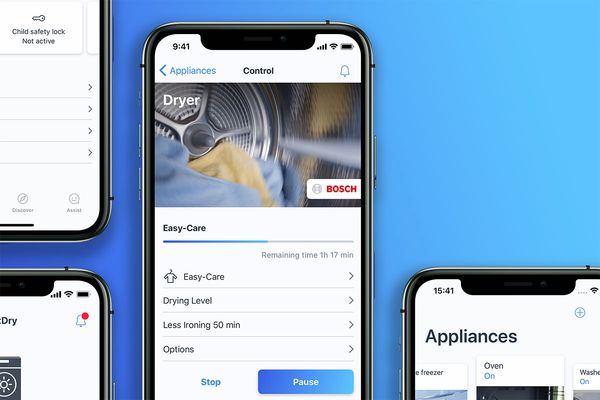 Home appliances
In the new device overview you now have everything in view. Instantly see the status of your devices and swipe the tiles to move to the next device. This section offers you fast access and shows your most recently used functions. Contact with customer service and operating instructions are always at hand - in short: everything becomes even more practical.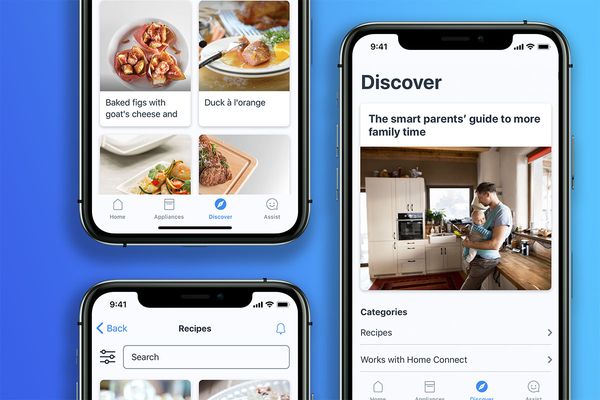 Discover
We have another goodie for you: lots of inspiration in the "Discover" section. Browse for recipes for your oven or Cookit, or for tricks to get the most out of your equipment, regularly and long-term. With updates and articles from Home Connect and our household appliance brands and partners, you won't miss a thing.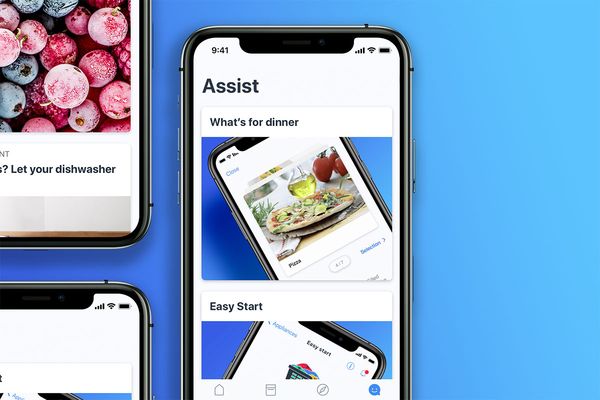 Assist
Sure, you can do it yourself, but maybe you have better things to do? Your smart dishwasher likes to order new tabs for you before they run out. Meanwhile, "EasyStart" and "Connected Dry" provide the ideal programs for dishes and laundry. And "What's for dinner" already has an inventive dinner-suggestion at hand - of course tailored to with what's left in the house. Thanks to "Smart Storage" and a camera with object recognition the refrigerator keeps stock of your groceries. This is the moment where you feel true connection!
Make your everyday life a pleasure with the new Home Connect app
The app update is out from now on! Do you already see yourself looking at the recipes while the vacuum cleaner passes by the couch and the dishwasher splashes quietly in the background? Then make the dream come true!