If you ever stumble upon an issue with your smart home appliance, we can help you solve it in no time. Just contact customer service. A service engineer will connect remotely to your appliance, identify the possible problem, and guide you on how to fix it. If it cannot be resolved immediately, a home visit will be scheduled and—thanks to the data analysis—the service engineer will arrive optimally prepared to carry out the maintenance or repair.
Here's how Remote Diagnostics works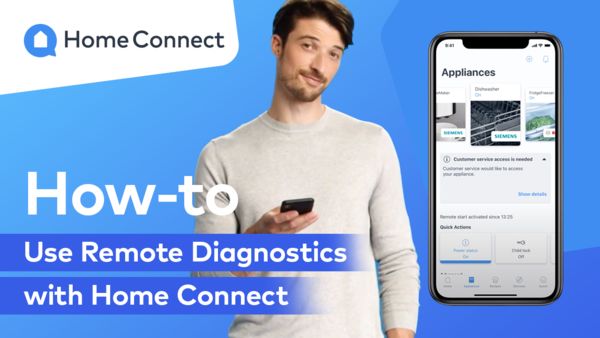 Contact and Customer Service
How can we help you?
Do you have questions about Home Connect or the home appliances equipped with the Home Connect function? Then get in touch and use our Customer Service. We are happy to help.